SAY 1000 THANK YOU JESUS EVERY DAY
THIS IS THE TESTIMONY FROM THE MIRACULOUS ROSARY OF THANKSGIVING INSPIRED BY OUR LORD JESUS CHRIST TO BISHOP GABRIEL GASUM GANAKA (BISHOP OF JOS, NIGERIA) OF BLESSED MEMORY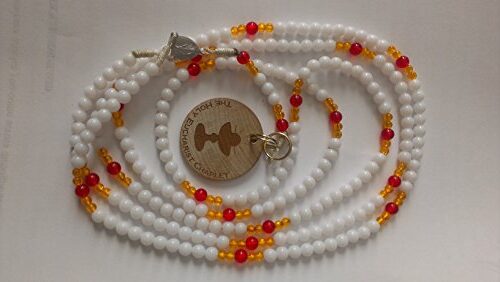 N.B: It can be prayed on its very Rosary (as seen in the image here) or on the 20 decades of the Marian Rosary. This shall be repeated 5 times. If you are using the 5 decades of the Rosary, you must repeat it 20 times.
1. To start the prayer of "THANK YOU JESUS" Make the sign of the cross, and kiss the Eucharist cross. Say: "Our Lord Jesus Christ, I am here to thank You for what You have done for my past life, present, and future, and also what You have suffered for me in Gethsemane; finally for giving Yourself entirely as food for my soul under the appearances of Bread and Wine in the Blessed Sacrament of the Eucharist.2. Start the Chaplet with "Oh! Thank You, Jesus." That is, all red beads will be "Oh! Thank You, Jesus." The other 10 white beads will be "Thank You, Jesus." Say this rosary five times, it will be 1000 times "Thank You, Jesus," since it has 200 white beads.
3. Many miracles and testimonies have been obtained through this prayer; for example, broken homes were rectified, lost children were found, childless homes became fruitful, etc.