Chinaka Justin Mbaeri, a Roman Catholic Priest of the Congregation of the Oblates of Saint Joseph, hails from Orlu, Imo State, Nigeria. As a devout Catholic and a fervent defender of the Christian faith, he draws profound inspiration from his Patron Saint, Justin, a prominent Philosopher, Theologian, Apologist, and Martyr of the early Church. Rev. Chinaka displays an ardent passion for the study and exploration of his faith, diligently seeking to impart this knowledge to others, guided by the biblical verse from Daniel 12:3, which speaks of the brilliance of the learned and the virtuous.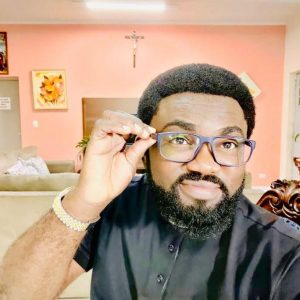 His academic journey includes a Bachelor's Degree in Philosophy, acquired from the Major Seminary of SS Peter and Paul, Ibadan, in affiliation with the prestigious University of Ibadan, Nigeria, during the period of October 2008 to June 2012. Additionally, he pursued a Theological Degree at ITESP University in São Paulo, Brazil, culminating in his ordination as a Roman Catholic Priest on the 17th of March, 2018, as a member of the Congregation of the Oblates of Saint Joseph (OSJ). Presently, he pursues his Licentiate (Master) in Sacred Scripture at the Catholic Pontifical University, while concurrently serving in the capacity of a missionary within the parish ministry in São Paulo. Fr. Chinaka also holds the position of Spiritual Director for the rapidly growing online community, OCCF (Our Catholic Community Forum), actively engaging members on platforms such as WhatsApp, Facebook, and Telegram, where the authentic Catholic faith is taught and explained, questions clarified and daily homilies and reflections are shared. In addition, novena prayers are regularly posted on this blog. He also has another blog where most of our events of OCCF are documented. Kindly visit the blog and learn more about the forum by clicking on this link right here: OUR CATHOLIC COMMUNITY FORUM
Through this blog, Rev. Chinaka endeavors to impart, elucidate, defend, and disseminate the principles of the Catholic Faith. As a reliable reference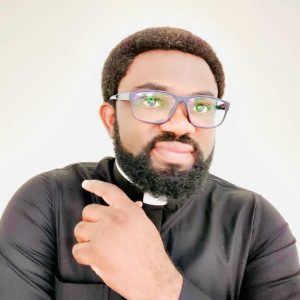 and guide, this blog seeks to address inquiries and provide clarity on the practices and values upheld by the Catholic Church, aligning with the exhortation of St. Peter: "Be ready at all times to answer anyone who asks you to explain the hope you have in you, but do this with gentleness and respect" (1 Pet. 3:15). It is with great enthusiasm that he extends a cordial invitation to all individuals to embrace this noble mandate, constantly engaging with his blog and YouTube Channel, "Fr. Chinaka's TV," to enhance their knowledge and understanding of the Catholic Faith.
Shalom!
© Rev. Fr. Chinaka Justin Mbaeri, OSJ
Paroquia Nossa Senhora de Loreto, Vila Medeiros, São Paulo, Brazil
nozickcjoe@gmail.com / fadacjay@gmail.com