DAY 4: "HEALTH OF THE SICK" (SALUS INFIRMORUM)
Today, being the fourth day of our devotion to Mary in the month of October, we are stationed at an interesting and consoling title of Mary as illustrated in her litany: "Health of the Sick" (Latin, "Salus Infirmorum"). Throughout the Scripture, we hear of Jesus' healing and care for the sick, and also the disciples who also received power to heal/cure the sick; however, no direct reference was made to our Blessed Mother in relation to those who were sick. Why then do we refer to her as "Health of the sick?" Is it implied Scripturally or does the Bible give us a clue? In order to understand this title better, we turn to the etymology of the phrase in Latin: "Salus infirmorum."
The term sick was popularly understood as "infirm" in late Middle English, which springs from the Latin "infirmus."  "Infirmus" is a compound word with the prefix "in" meaning "not" and its suffix "firmus" meaning "firm." In the simple sense, it means "not firm," and generally, it means "weak," "frail," "feeble," "not strong," or "unhealthy."
Having established the foregoing, we understand that those who are weak need strength, or someone who will support them. It is in this sense that man, recognizing his insecurity, his weakness, feels that he has to seek God's support. Thus, infirmity is not only referred to those who are just deprived of physical or mental strength by sickness, but also to the aged, those who are not firm – lacking support, etc. These are actually classified as being "sick." Therefore, when someone seeks support from the Blessed Virgin Mary, a saint, an angel, or even from his fellowman under these conditions (stated above), it is still in God that he relies, since the Blessed Virgin Mary, the angels, saints, and even humans can only help with the strength received from God, for being in union with God (for our help is in the name of the Lord, who made heaven and earth – Ps. 124:8). And since the sin of the first man brought death, pain sickness to the world, and Mary was prophesied as the woman to bring forth the saviour to redeem mankind from death, therefore, it becomes appropriate to invoke the Blessed Virgin Mary as "Health of the Sick."
Secondly, we all know the pain of a mother before her sick child and the support she naturally tends to offer. At times, what the child only needs is the tender loving care (and support) of the mother to get well again. Bearing in mind this powerful role of a mother, the Prophet Isaiah uses it to make us understand the love of God for us: "Does a woman forget her child?" Also, in another chapter of Isaiah, we read: "As a mother comforts her child, so will I comfort you; and you will be comforted in Jerusalem." (see Is. 49:15; 66:13). And having entrusted us all to the maternal care and motherhood of His Blessed Mother through the "beloved disciple" (cf. Jn 19:25-27); I dare to say that, it is, therefore, the attentive tenderness of our Blessed Mother that attracts us and fills us with hope, leading us to invoke her as "Salus infirmorum" (Health of the Sick), for the integral recovery of strength, firmness, health, etc. Similarly, Saint John Marie Vianney, also known as the "Curé d'Ars" is the standard of all pastors. This is so because he was "a cure for souls," being a pastor of the small French town of Ars (Curé d'Ars). In other words, since he pastorally "took care" of the Lord's flock, he was attributed with the title of "Curé." Once again, we see that healing is synonymous to "care." Therefore, he who knows how to take care of people is collaborating with their healing. In this light, invoking our Blessed Mother as "Health of the Sick" is clearly understood; for she is our mother per excellence, who knows how to take care and heal each one of us. Do you want good health? Look up to the Blessed Virgin Mary.
It is pertinent to also note that Mary has something far beyond the power of literally healing the sick, which is her incomparable love and grace. On the other hand, although we can trust her intercession in our pains and illnesses, I believe that it is mainly in our spiritual diseases that the focus should be, of which Mary becomes an infallible remedy in our doubts, fears, ignorance, temptations, anxieties.
Dear friends in Christ, in every infirmity/sickness (both physical and spiritual), let us, therefore, turn to the Blessed Virgin Mary – Health of the Sick. If the physical health will be useful to the soul, this will be obtained; if the illness will be more useful spiritually, then she will obtain for us the grace of holy resignation to God's will and the strength in supporting the sickness and pain.
Let us pray (Prayer to our Lady, Health of the Sick by Pope St. John Paul II)
O Virgin Mary, "Health of the sick," you who accompanied Jesus on the way to Calvary and remained near the cross on which your Son died, participating intimately in his suffering, take our suffering and unite them with His, so that the seeds sown during the Jubilee continue to produce abundant fruits in the coming years. Most tender Mother, we turn to you with confidence. Obtain from your Son the strength to return soon, completely restored, to our duties, so that we be useful to our neighbour through our work. Meanwhile, stay with us at the moment of trial and help us to repeat everyday with you our yes, sure that God will bring out from every evil, a greater goodness. Immaculate Virgin, may the fruits of the Jubilee Year be for us and for our dear ones a pledge of renewed vigour in Christian life so that in the contemplation of the Face of the Risen Christ we will find the abundance of the mercy of God and the joy of a more complete union with the brethren, the beginning of the joy without end in heaven. Amen. Pope John Paul II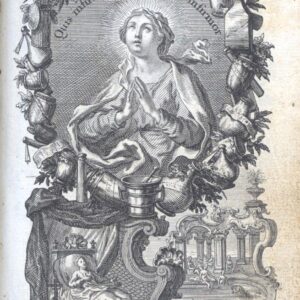 Oh "Health of the Sick" (Salus Infirmorum) pray for us that we may be made worthy of the promises of Christ. Amen.
Shalom!
© Fr. Chinaka Justin Mbaeri, OSJ
Paroquia Nossa Senhora de Fatima, Vila Sabrina, São Paulo, Brazil
nozickcjoe@gmail.com / fadacjay@gmail.com
___________________________________
PS: Have you prayed your Rosary today?