Prayer
to St. Joseph for the Unemployed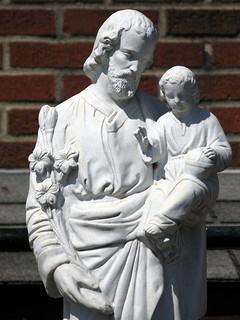 O Saint Joseph, we pray to you for those who are out of
work, for those who want to earn their living or support their families.
You who
are the patron of workers; grant that unemployment may vanish from our ranks;
that all those who are ready to work may put their strength and abilities in
serving their fellowmen and earn a just salary.
You are
the patron of families; do not let those who have children to support and raise
lack the necessary means. Have pity on our brothers and sisters held down in
unemployment and poverty because of sickness or social disorders. Help our
political leaders and captains of industry find new and just solutions. May
each and every one have the joy of contributing, according to his abilities, to
the common prosperity by an honorable livelihood. Grant that we may all share
together in the abundant goods God has given us and that we may help
underprivileged countries. Amen
ST. JOSEPH'S ROSARY
(This prayer is to be said during this period of Novena to St. Joseph)
This is the hour of involving ourselves
(practical) in the catholic faith which we've been experiencing here…
The rosary may be prayed just as Marian
rosary, substituting the following prayer for the "Hail Mary":
Joseph, son of David,
and husband of Mary; we honor you, guardian of the Redeemer, and we adore the
child you named Jesus.
Saint Joseph,
patron of the universal church, pray for us, that like you we may live totally
dedicated to the interests of the Savior. Amen.
Mysteries of the Rosary of St. Joseph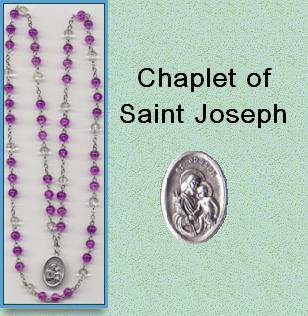 1. Betrothal to Mary (Mt 1:18).
2. Annunciation to Joseph (Mt1:19-21).
3. Birth and Naming of Jesus (Mt1:22-25).
4. Flight into Egypt (Mt 2:13-15).
5. Hidden Life at Nazareth
(Mt 2:23; Lk2:51-52).
O St. Joseph, pray and obtain for us the
favour we ask of thee today. Amen.